Have you ever met a "Houdini Hound?" These are dogs that could have a promising career as a stage magician. They have an uncanny ability to wriggle, break free, or otherwise slither their way from a leash, collar, or harness. No matter how you secure them, they somehow manage to thwart you every step of the way.
While this is amazing to watch, it's not as entertaining for you if you have to chase after your dog! There's also the concern that they may be hurt during one of their little unauthorized adventures.
If your dog is an aspiring escape artist, stick around! We'll be looking at the best no-escape dog harnesses on the market.
OUR TOP PICK
Our pick for the best escape-free dog harness is the
Ruffwear Dog Harness
. We like it because of its durability, flexibility, and the fact that it's 100% escape-proof.
The Best No-Escape Dog Harnesses
The Ruffwear Dog Harness is made for the most adventurous of dogs and is guaranteed escape-proof.
Key Features
Customizable fit with five points of adjustment for complete flexibility
Two durable connection points for leashes, with anodized aluminum V-ring and webbing loop
Foam padded all throughout provides comfort
Durable Construction that's built for rugged terrain
Reflective trim for added safety at night
What We Like
The Ruffwear Dog Harness is one of the most secure harnesses we've ever tried. It has to be since this is designed for walking your dogs through tough terrains, such as while hiking. Imagine them getting loose at those times!
The added security is thanks to the addition of a belly strap, making escape virtually impossible, but don't worry, it's padded all throughout, so your dog will not feel any discomfort from the added straps.
The entire thing is durable and has excellent extras like the padded handle and reflective trim.
What We Didn't Like
For some dogs, the harness might be a challenge to put on, which is the trade-off for the added security.
Pros
Extremely durable
Padded at the right areas to keep your dog and you comfortable
The extra belly strap is fantastic for keeping them tight and secure
Cons
Might be harder to put on and off
The Ruffwear Dog Harness might be the best no-escape dog harness, in our opinion. If it can withstand rough terrain, then a walk in the park should be, well, just a walk in the park!
Overall Rating - 4.9 / 5.0
The Didog Multi-Use Dog Harness is a durable yet comfortable harness for larger breeds.
Key Features
Made of durable and breathable mesh fabric
Straps are easily adjustable and are a cinch to put on and off
Reflective material provides safety at night
Multiple tension points help keep your dog comfortable and secure
What We Like
The Didog Multi-Use Dog Harness is as comfortable as it is secure. The mesh fabric does an excellent job of keeping the right amount of air circulation around your dog. It also doesn't pick up any musky or foul odors that some harnesses suffer from.
We regularly use this harness, and we have no complaints whatsoever. Our Golden Retriever seemed to like it, even in the heat of summer. It is also easy to put and off but still manages to be completely secure.
What We Didn't Like
Unfortunately, they don't have smaller sizes for tinier breeds. The harness is only suitable for larger dogs—though it is the best in that class.
Pros
The breathable fabric makes your dog comfortable even in hot weather
The padded inner lining is made of diving material, which keeps your dog nice and dry
Easy to put on and remove
Cons
Only available for large and medium-sized breeds
The Didog Multi-Use Dog Harness is the best escape-proof dog harness for large breed dogs. Its utterly breathable fabric will keep your dog dry and comfy for hours.
Overall Rating - 4.8 / 5.0
The Icefang Tactical Dog Harness is a military-grade harness made with the toughest of components.
Key Features
Made with 1050D Nylon material with water-resistant coating
Two metal alloy buckles on the shoulders are rated to withstand up to 1,000 pounds of force
Velcro straps allow your dogs to carry some your stuff for you
Multiple leash attachment points with five points of adjustment
What We Like
The Icefang dog harness, out of the box, looks really cool. It's made of military-grade materials and will quickly make your dog the perfect soldier's companion. Hands down, it's the best no-escape dog harness when out on long hikes.
Why? It has a lot of multiple attachment points, allowing your dog to carry some of your stuff. There are also numerous places where you can attach a leash and even a handle for quick lifts. All in all, it's made for really tough conditions.
What We Didn't Like
This harness is also made for larger dog breeds— sorry small dog owners—but you don't see many Pomeranians hiking either.
Pros
Made of military fabrics, so it's tough as nails
Velcro straps provide lots of attachment points for carrying things
Metal hardware is durable and withstands large amounts of pulling force
Cons
Not made for smaller dogs
The Icefang Tactical Dog Harness will quickly make your dog into a faithful hiking companion. Its durable Construction and multiple Velco strips totally won us over.
Overall Rating - 4.6 / 5.0
The Mihachi Secure Dog Harness is an escape-proof and breathable dog harness. It has an easily adjustable snug fit you're sure to love.
Key Features
Five adjustment points allow you to find a snug fit for your dog
Made of high-intensity polyester and breathable mesh fabric
Foam padded lining for extra comfort
Combination of leg loops and belly strap provide a secure fit
What We Like
The Mihachi Secure Dog Harness is one of those harnesses that work as advertised. We know because we've tried every harness under the sun with our Labradors. Whenever we leave him in the yard, he'd just escape sometime later. The Mihachi is one of those rare harnesses that managed to secure him all day long.
The belly support is adequately padded, so our dog has no problem with discomfort. The fit was also better than any we've tried.
What We Didn't Like
Some of the stitching flayed and broke slightly, which can be concerning. Fortunately, it happened in non-crucial areas of the harness.
Pros
It's one of the better fitting harnesses in the market
The leg loop and belly support make wearing it easy, yet keeps it tight and secure
Breathable fabric prevents any lousy smell from accumulating
Cons
Some slight flaying on the stitching
We like the secure fit of the Mihachi Dog Harness and is one of the better ones to get for your little escape artist.
Overall Rating - 4.4 / 5.0
The Downtown Pet Supply Vest Harness is perfect for puppies or small breeds. Its vest-style design is sure to keep your pup where they belong.
Key Features
Breathable mesh fabric keeps your dog dry and comfortable
Vest type design makes it easy to put on and adjust
Strong Velcro closure and buckle clips make everything super secure
What We Like
The Downtown Pet Supply Vest Harness is a very well-made dog harness with a unique vest design, unlike other harnesses that rely on straps. This can be seen as more secure, but also potentially "suffocating" for your dog.
Fortunately, this harness's breathable mesh fabric makes this one quite comfortable for your dog to wear even on warm days. It uses Velcro strips to secure the vest, making wearing it on super smooth, and for added security, you can use the buckle straps.
What We Didn't Like
This vest turned out to be way smaller than what we expected it to be. To be sure it fits, we recommend measuring your dog accurately to find the best fit.
Pros
Velcro strips make putting the vest on and off hassle-free
Vest design is more secure and prevents more escape attempts
Breathable fabric keeps your dog dry and comfortable
Affordable
Cons
Sizes may run a bit too small
If you're tired of the dog harnesses catering to bigger dogs, the Downtown Pet Supply Vest Harness might just be your solution. Just make sure it fits your pet.
Overall Rating - 4.3 / 5.0
The Gooby Escape-Free Dog Harness keeps your small dogs secure using a unique V-shape design.
Key Features
Patented escape-free design
Made with neoprene material that's soft and comfortable against dog's skin and fur
Unique V-shape reduces backspace and prevents the dog from slipping through the harness
Four adjustable points for a snug fit
What We Like
This is one of our go-to harnesses for small dog breeds. The Gooby Escape Free Dog Harness sports a patented V-shaped frame, which reduces the empty space near the back of the harness. Dogs often use this as a way to slip free as you pull on the leash.
Not with the Gooby! As the dog struggles to free himself, the harness tightens in the back, removing space and preventing escape.
Despite the tightening action, the material is soft and comfortable for your dog. It also removes much of the dangerous pressure near the neck, preventing the risk of choking.
What We Didn't Like
For it to be effective, you need to tighten it all the way, which may be uncomfortable for your dog.
Pros
Patented V-design is effective at preventing "back escapes."
Super comfortable and breathable
Reduces choking risk
Cons
You may need to tighten it for it to be effective
The Gooby Escape is one of the more effective dog harnesses explicitly targeted for smaller dogs, thanks to its V-shape design.
Overall Rating - 4.5 / 5.0
The Scenereal Escape Proof Dog Harness is a secure, adjustable harness that fits any sized dog breed.
Key Features
Super soft padded straps and panels prevent friction-related injuries
Padded handle that's soft yet durable
Reflective material for better safety at night
Dual leash attachment points for better control and flexibility
What We Like
The good thing about the Scenereal Escape-Proof Dog Harness is that it comes in a variety of sizes. A lot of the other products out in the market just cater to either large or small breeds, but not both, which isn't the case with the Scenereal. It's also easily adjustable, so you have some leeway when trying to fit this one to your dog.
It has all the standards one looks for in a harness, such as padded handles. This one makes it easy to lift or help your dog along whenever you're out hiking or running.
What We Didn't Like
It's easy to get the wrong size if you're not too careful. This is the cause of some users complaining that the third strap tends to hit the dog "down there" if you catch what we mean.
Pros
Comes in a variety of sizes and is super adjustable
Safe to use at night
Padded straps are comfortable for the dog
Cons
It's easy to get the wrong size for your dog
The Scenereal Dog Harness offers a wide range of sizes that makes it suitable for any breed – provided you get the right size!
Overall Rating - 4.1 / 5.0
Escape-Proof Harness Buying Guide
Compared to a traditional leash and collar, an escape-proof dog harness gives a compromise between control for the owner and safety for the dog.
This is because a harness has more points of contact instead of just the neck area. This spreads the force of pulling the leash over a larger area. What's more, the neck isn't a particularly sturdy part of a dog's body. With Constant pulling of a neck leash, it can lead to some severe injuries to the dog's trachea.
A harness also gives you more control, allowing you to direct your dog quickly. What's more, harnesses are less prone to tangling while leash walking.
Things to Consider in a Dog Leash
Is the material chew-proof?
Not all dogs will try to wriggle their way to freedom. Some bigger breeds will resort to chewing their harness until they break free.
To prevent this, look for a dog harness that is made from durable, chew-proof material. Typical candidates for this include high-quality letter, nylon, or other highly pliable material.
Alternatively, you can get a harness with straps strategically placed so that the dog can't reach them with his teeth. This usually placed near the chest area.
The best no-escape dog harness will combine durability and strap placement in one package.
Is it the right size?
The harness must fit snugly. Too loose, and your dog can easily escape. Too tight, and it might make them uncomfortable or damage their skin or fur.
Fortunately, most harnesses are adjustable, so there is a small margin of error. Most manufacturers will also have guidelines on which breed should go with which sized harness, but there's no substitute for bringing your dog and trying it on before buying.
Is it comfortable?
Related to the above Consideration of size is the issue of comfort. If this is a problem with your dog, you can go for a harness that is padded all throughout. Some harnesses only put padding in the chest area, because that's where most of the force is applied. The more energetic the dog, the more pulling required, and hence, more padding is needed.
Handles and leash attachment points
You should also look into the options a harness gives you to control your dog.
Specifically, try to check where the leash is to be attached in the harness. The better ones will give you multiple points suited to different situations. A leash attached near the chest area, for example, would make pulling your dog much easier. If it's connected more to the rear, conversely, you're giving him more control, which is good for me "freestyle" strolls.
A good harness will also have handles apart from the leash attachment points. This makes it easy for you to assist them when getting up in the car, for example. You'd also be able to secure your dog in tight spaces in the absence of a leash, such in a vehicle or in public places.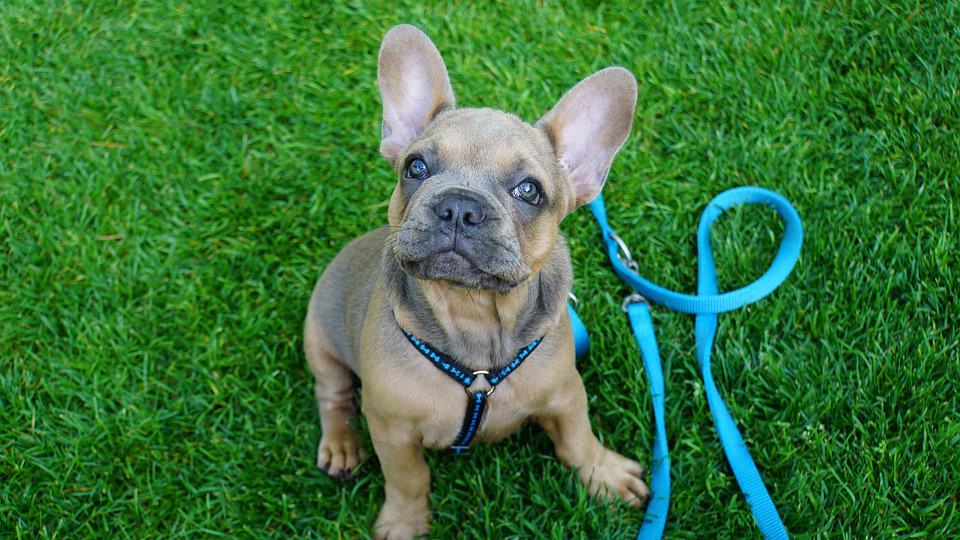 Are the connectors escape-proof?
A good dog harness should be able to restrain even the most energetic of dogs. A big part of this is the durability and number of connectors the harness uses. Admittedly, the more secure a harness is the more connector it has, and the more difficult it is to put on and off. It's a balance that you'll have to settle for yourself.
Final Thoughts
Getting the best escape-proof harness for your dog is by no means easy. There are a lot of products that claim to do the job, only for the dog to break free a few moments later. We hope this review has given you an easier time in picking the best harnesses that actually work.
But if you're looking for a good place to start, we'd highly recommend the Ruffwear Dog Harness. We love it because it's super durable and can stand up to rough terrain. It might take more effort to put on, but it's well worth it for the extra security it provides.
Want to see more awesome dog harnesses available in the market today? Check out our roundup of all-around best dog harnesses for running.